"Transform your body, transform your life" Contest


RULES OF THE MI40 "Transform your body, transform your life" Contest
The contest will run for a 12 week period between Sunday January 9th - April 3rd. With prizes every 3 weeks by submitting progress pictures - 3, 6, 9, and 12 weeks
Here is your chance to be featured in front of a million fans, huge prize giveaways in excess of $5000+, and get coached by Ben & VIP MI40 Nation coaches in a closed group forum.
All submissions must be sent to [email protected] no later than January 9th with final pictures sent April 3rd. Progress pictures are to be sent January 30th (3 weeks), February 20th (6 weeks), March 13th (9 weeks) and finals on April 3rd (12 weeks).
Grand prize voting will take place April 5th-9th.
The Grand prize winner will be announced on April 10th.
2) You must use the MI40, Mi40X or any monthly MI40 Nation training program to achieve your results. Your choice of diet method is completely up to you, the Incredible Bulk, MI40-X, or MI40 Nation diet calculators are very effective and offer every calorie increment so you can strategically drop calories each week. 
Xtreme or VIP Members of MI40 Nation can choose to work with an MI40 Coach for their nutrition (1st month free) - Apply Here
Click HERE to check out MI40 Foundation
Click HERE to check out MI40-Xtreme 2.0
Click HERE to check out The Incredible Bulk
Click HERE to check out MI40Nation
ALL INTERESTED APPLICANTS:
Please send an email to [email protected]
With subject line: "YOUR FULL NAME - MI40 Transformation Entry"

Be sure to include:
Name
Your best email address?
Age
Height
Starting Weight
Do you have any health conditions? Have you ever been told you should not exercise? For any reason.
Estimated Body Fat %
Current city you live in
Occupation
What are your goals for this program?
Long-term goals?
Label all images with your full name, either front/back/side pose, and if it is your before or after shot. Include current pictures including ONE front, ONE back, ONE side
Are you currently one of Bens email subscribers?
Please mention whether you are okay with your success story and images being used on Ben's site?



Specifics for Pictures, PLEASE READ CARFULLY:
-ONE front, ONE side, ONE back photo please.
-All pictures must include your face and must have either a newspaper from the day you enter in the image, or a screen display of www.benpakulski.com in the background of the shot, as the site will have a unique look on those days specifically for this event!  OR a newspaper from the day you enter, in the image.
-PLEASE use good lighting and a consistent (ideally an empty wall) background.  Gym shots ARE NOT ideal.
3) The transformation will be judged by Ben Pakulski and staff OR by voting by the fans and followers of MI40 online by simply clicking the transformation you deem to be most dramatic. (the links will be posted after all submissions have been received.
4) You must have purchased MI40, MI40-X, Incredible Bulk, or have a current MI40 Nation Membership to enter. We will be cross-referencing all winner names with our database. Unfortunately, no 'sharing' of the program(s) will be allowed
5) Contest is open to both men AND women of legal age.
Winning Prizes
Grand Prize*
Top Week 9 Progress Prize
Top Week 6 Progress Prize
Top Week 3 Progress Prize
*if the winner is from outside of North America, the default prize will be the cash alternative.
TIPS TO DO WELL:
1) Start reading! The program manual, which contain's a LOT of specific info about how to improve the effectiveness of each exercise.
2) watch the videos
3) re-watch the videos.
4) Do cardio (remember this is a visual transformation, your gains will show much better if you stay leaner).
5) Get involved on my facebook page. I answer questions there daily. Post your pics to motivate each other. Help each other succeed. When you surround yourself with successful people you will push yourself harder to keep up with them.
6) SET BIG GOALS. Make them HUGE! And go after it like a starving wolf attacks is prey.
"Set the kind of goals that will make something of you to achieve them" ~Jim Rohn
7) Take it ONE day at a time. One workout at a time. Give it your all.
8) Take pictures weekly. This will help keep you from straying off track.
9) Workout with a friend. Have them join the transformation as well. Push each other.
10) Lets MAKE SURE our transformations are WAY better than Vince Delmontes transformations!!! ;)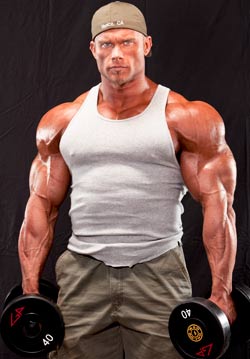 "REMEMBER, EXCEPTIONAL RESULTS REQUIRE EXTRAORDINARY PREPARATION!!!" ~BPak
Thanks for joining the Team!
I cant wait to see your amazing transformations.
Ben
NOTE: By entering this Contest, each person consents to the use of his/her name, and/or photograph in any publicity carried out by the Contest Sponsor and its advertising and promotional agencies without further notice or compensation.
CHECK OUT THESE PAST TRANSFORMATIONS!

Are you ready to become my next top success story like these individuals who trusted me?