Attention MI40-Nation Members
New Member Workout Available Now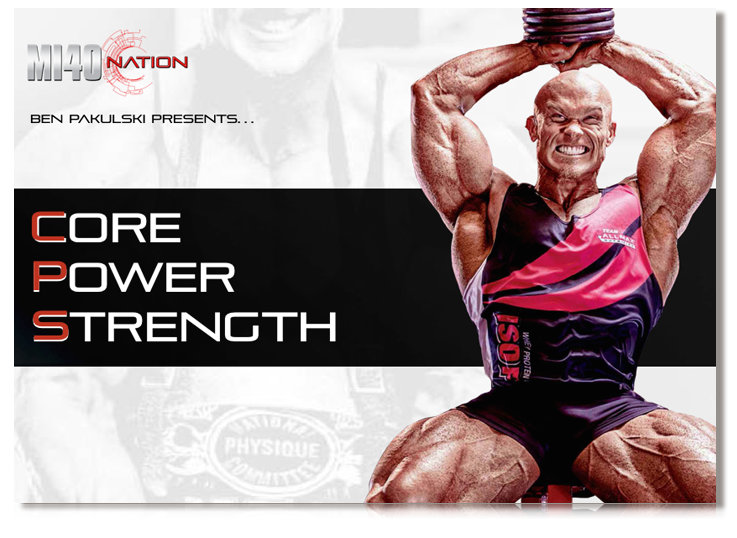 CORE | POWER | STRENTGH
"Are you ready to get strong?
REALLY STRONG? To move serious poundage, stability is key. CPS combines high volume, low frequency, and strategic exercises using heavy loads so you can build a rock-solid foundation & generate peak power! Significant strength increases will follow. CPS is your blueprint to becoming the immovable object... AND the unstoppable force!"
---
New Member Videos
Facebook
If you haven't yet joined us over on facebook for all of the latest in MI40-Nation news & chatter Click Here!