Welcome to MI40 Nation!
…where the smartest people in the world come to build muscle… FAST!
MI40 Nation is the home of all things MI40 and Ben Pakulski…
If you're looking to transform your physique in record time, you're in the right place!
Our Passion is YOUR success!
Log-in to access your products and / or membership benefits…
Or scroll down to see our product line to get started today on the path to a better body and a better you!
…Not looking to buy anything today?
…Haven't purchased a product or membership yet?
No problem!
Feel free to click around the site – you'll find TONS of high quality free content designed to…
Educate!
Inspire!
…And provide you with the direction you need to achieve your goals!
A quick word from Ben: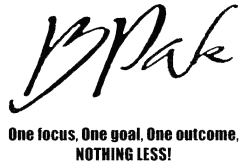 ---
Ready to step things up to a whole new level?
…why not check out our MI40 Product Line & membership options below?
MI40

FOUNDATION

Backing-up Ben's claims of, "TWICE the Muscle, in HALF the Time", MI40-Foundation has REVOLUTIONISED the training world!
The program is an education for domination, laying the groundwork for LIFELONG muscle-building success!
From novice gym goers, to pro-bodybuilders, client after client reports just one regret after buying the program…
….having not picked it up sooner!
Simply put, own MI40-Foundation, OWN your results!
MI40-

X
treme

The sequel to the world's #1 best-selling muscle-building program, MI40-Foundation, comes the FUTURE of MASSIVE muscle-growth!
Cutting-edge, game changing, next generation knowledge, intelligently combined to take Mr. Mediocre, to Mr. MUSCLE in 6 short weeks!
UNIVERSITY tested and SCIENTIFICALLY-backed…
MI40-XTREME is irrefutably THE REAL DEAL…
THE INCREDIBLE
BULK

Eat BIG to get BIG right?
Well… following this over-simplified philosophy has gotten FAR more people soft and fat than it has impressively muscular.
Time to end this old school mediocre approach!
Quite possibly THE MOST INTELLIGENT & EFFECTIVE PLAN ever devised for bulking…
The Incredible Bulk is a NUTRITION BIBLE for BULKERS wanting to…
GROW LIKE WEEDS…
…WITHOUT THE BLUBBER!
Scientific, cleverly designed, but made stupid simple.
THIS IS HOW YOU BULK!
Want INCREDIBLE gains?…
Time for THE INCREDIBLE BULK!


It seems that nearly everyone is curious about the benefits of a ketogenic diet…
Yet, few people really know how to do it well.
Many people often fail to see the true benefits because they never really nail down all the necessary components.
So how do you do a Ketogenic Diet for Elite-Level results?
You're about to find out…
We've spelled it all out for you step-by-step in Ketogenic Muscle Intelligence!
All Access Xtreme

Membership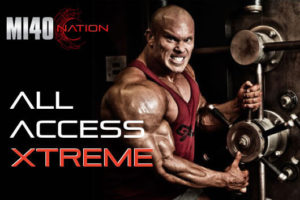 Members gain access to a cutting-edge 6 WEEK WORKOUT PROGRAM from Ben EVERY 6 WEEKS!
These exclusive workouts are designed to BUILD CHAMPIONS and will help take you from where you are now, to WHERE YOU WANT TO BE, in RECORD TIME!
Whether your goal is to add POUNDS of ROCK HARD MUSCLE, or SHRED yourself to 8-PACK ABS (or both!), these workouts GUARANTEE results!
PLUS… exclusive HIGH-LEVEL PREMIUM VIDEOS from Ben, providing training and nutrition advice, along with insight into the mind and approach of an elite pro…
Top-level INSIDER ONLY ARTICLES that create intelligent and educated thinking mens bodybuilders…
Access to Ben's PRIVATE EXERCISE LIBRARY containing his very BEST training "SECRETS"…
Plus, put down the bland and boring chicken and broccoli with entry to hundreds of MI40-Approved MUSCLE-BUILDING / FAT MELTING GOURMET RECIPES!
Members also gain access to the MI40 Nation PRIVATE COMMUNITY where they not only get to interact with like-minded people walking the same path, but they'll also receive support from Ben and his expert MI40 Ambassador team, to help motivate, educate, and keep you on track for PHYSIQUE TRANSFORMATION SUCCESS!
THE
DEBUT

Watch this up close and personal documentary centred around Ben in the build-up to his first ever Olympia appearance!
Here you'll experience unique insight into where Ben's drive and passion for the sport comes from…
…as well as witnessing the moment his dream became a reality.
This is a must-have for BPak fans…
And a GREAT watch for anyone who one day dreams of mixing it up onstage with the world's best!

Since first lifting weights as a teenager…
Ben has been on a mission to do whatever it takes to become the most muscular man on the planet!
On the eve of The Arnold Classic, he confronts the dark realities of bodybuilding…
And his own future!
Follow him on his journey…


___
Need help choosing the best product for you?
Drop us an email at support@mi40.zendesk.com now!